Today is my last day in Japan.
Did some more treasure hunting at Book Off, a place that buys and sells second hand books and some other electronic devices and games.
Relaxed at a cozy coffee place where you can see the main road in Akihabara.
Got an alert that my flight was delayed by an hour. So I continued spending time at the coffee place until noon where traffic police begin sealing off the roads to cars for "Pedestrian Heaven", where everyone can just walk on the roads.
Then it's just taking my own sweet time heading to the airport for my flight back.
The loot for this trip: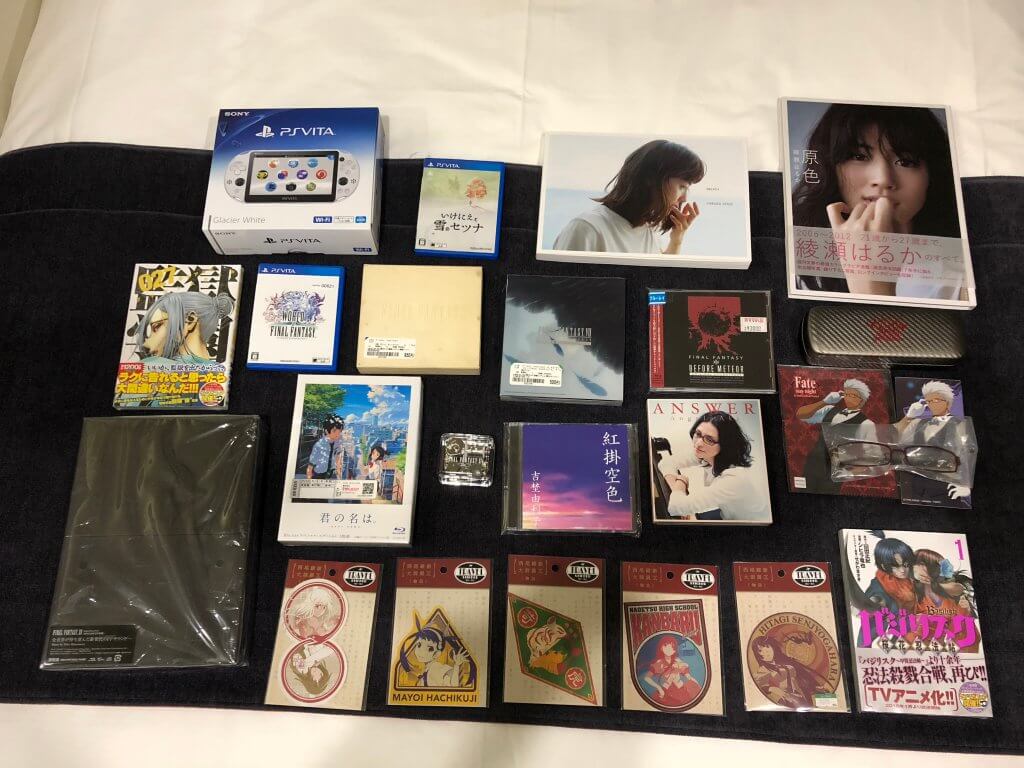 I watched a Haruka Ayase movie (Honnouji Hotel) during my flight here and now I'm a fan.
Held back on buying manga as they are heavy and I'm running out of space at home.
The best item was the music box from FFXIV which I had my friend B, help me buy.