… but their latest Lion OS has me convinced that they're worth considering.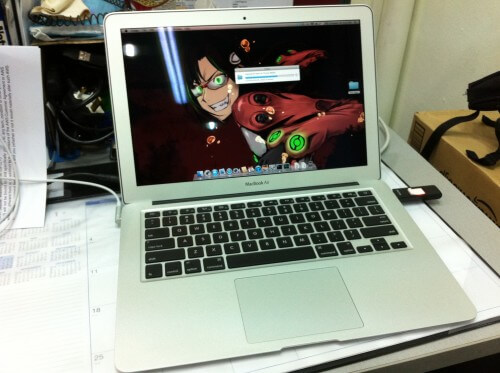 Not to mention my current laptop's weight is beginning to annoy me. Maybe I'm getting old and weak D:
And this runs on SSD too! With up to 7 hours of battery life!
My current Dell m301z laptop boasts of 5 hours of battery life but the most I could ever squeeze out of it is 2.5 hours.
I once tried to update the BIOS for m301z and it resulted in an unbootable laptop. I had to go through a long phonecall and process before they would send someone down to me and replace the motherboard.
There's a problem transferring data to my portable USB harddisk, it slows down to a crawl. I'm afraid of updating to the latest BIOS because of what happened.
Then recently, I started exploring the Linux world and found it pretty productive.
Things like running find and sed as a single command (piping) to search and replace text in a config file for 20+ websites.
Using grep to search for .php files infected with malicious iframe scripts.
And since Mac OS X is built on Linux, why not get one in order to learn more command line stuff?
It's a good thing I waited till Lion got released. Because back then when I wanted to get a MacBook Air, there wasn't any mention of a new series using the i5 CPUs.
So when the new i5 MacBook Airs started going on sale in Apple's online store for Singapore, I snapped one up immediately.
When the DHL guy delivered it to me, I opened the box, took out the actual MacBook Air box and held it high with my left hand and played the Zelda "item get" / "item fanfare" sound from my phone with my right hand. It just had to be done.
I'll post an update again after a few months of use.