Met up with a few guys from #animemedia of Galaxynet. We're mostly just a bunch of people who like animes, games, etc. We use to host anime videos there for others to download but with the advent of bittorrent technology. There's no point running fserves via IRC anymore unless you're a fansub group and you have a high-speed connection.
Anyways, BUZZ, CosmoNova, Joachim, Sollanon, Kyu and me had dinner at Marche. I had Sirloin Steak and Rosti with cheese pork sausage. Expensive but very delicious. [:D]
After dinner, we made our way following the crowd to the open space outside Marina Square(not sure), just in time to see the fireworks begin. Note that this happened on August 8th and is not the same as the one during Singapore's National Day (Aug 9th). This display of fireworks seem to be part of a fireworks competition.
Ah… The lights, the sound… This is the second time I've seen fireworks in Singapore. The first was a National Day preview back in my secondary school days.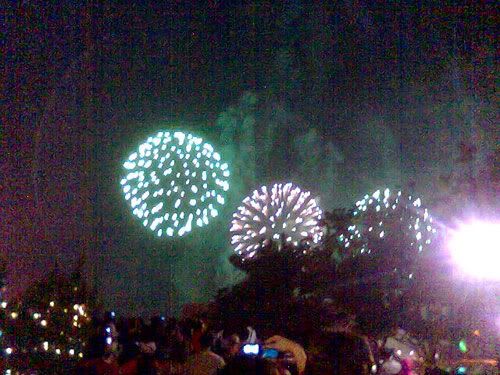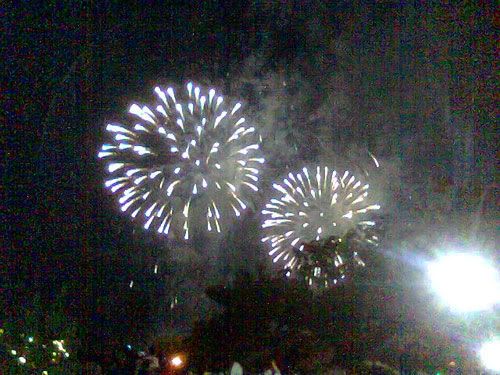 I also took a video using my phone. It's a .3gp file, requires quicktime to play.