Ya Kun's coffee. Nice balance of bitter and sweet and strong aroma.
Sometimes I like to start my day at work with this. 90 cents.

My cupboard is full of manga already and so I stacked them up on my computer…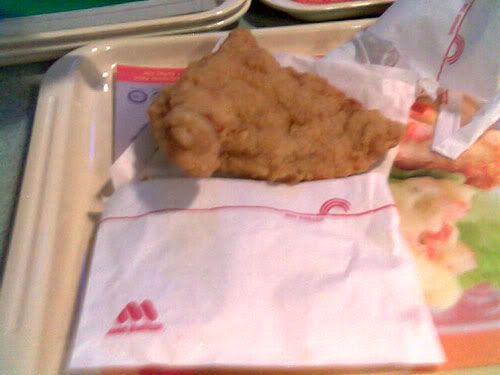 I love these. Juicy, tasty. Mos chicken.

Ang Mo Kio. Best place to stay in Singapore.

Supper with a friend. Nissin cup noodles: Tom yam flavour.
As we crossed the street from the petrol station where we bought these, we joked about getting hit by a car and how funny the scene would look like with a body lying there and noodles spilled all over the road, hahaha.